March Newsletter
There's something in the air this March, and I hadn't realized it until this morning. It's a theme that weaves together quite a few aspects of what's going on, in my life and in the world around me.
A few weekends ago I led a Silent Retreat at Corrymeela, and to frame the purpose of our shared silence, I spoke of silence as resistance:
"Silence – especially in a world that is fraught and struggling in so many ways, with the one-year anniversary of the invasion of Ukraine, and with the approaching 25th Anniversary of the Good Friday Agreement in Northern Ireland – is crucial. It is courageous. It is countercultural. It is an act of resistance against the violent cycles and structures that dominate. Having a Silent Retreat at Corrymeela, a Centre for Peace and Reconciliation, is profound. We come together to share in sacred silence, from our different backgrounds and traditions, and together, we listen for the divine way of peace, wellbeing, wholeness, healing, hope, respect, and dignity of all people."
This week, Princeton Theological Seminary is holding a conference entitled "Prayer as Resistance," and I'm glad to be involved as one of their remote spiritual directors. The conference is geared towards offering spiritual nourishment for those in justice ministries. Here's the invitation to their annual conference (and if this speaks to you, keep your eyes peeled for next year at around this time):
"Contemplative prayer fuels action in the world, and when it is fully rooted in God, leads to a deeper concern for social justice. Come and be empowered to consider a variety of ways in which our justice work might be anchored in the depths of God's love for us and for our world."
And finally, in the first episode of Season Three of Psalms for the Spirit, Martin Tel, Director of Music at Princeton Theological Seminary, speaks of the Psalms as resistance. Here's the podcast description:
"In this conversation…we talk about how important it is for each generation to engage with the Psalms in a way that's meaningful to them, about the Psalms as a form of resistance and protest, about how the Psalms teach us to pray not only our own prayers but others' prayers as well, and about the uncomfortable truth that if we are among those who benefit from unjust systems, the Psalms might actually be prayed against us."
So, as you can see, there's something in the air this March, and it smells a little like resistance. Resistance against cycles of violence. Resistance against injustice. Resistance against systems and structures that benefit some and not all. Resistance, also, against depletion and burnout and isolation that can be a part of the work of resistance.
As the snow that fell in Northern Ireland in March (resisting seasonal norms, and giving us the frost we should have had in February), we look for ways to resist the predictable cycles we might fall into. And may God give us what we need – the nourishment, strength, joy, hope, and resilience – to do that work of resistance in the world.
Kiran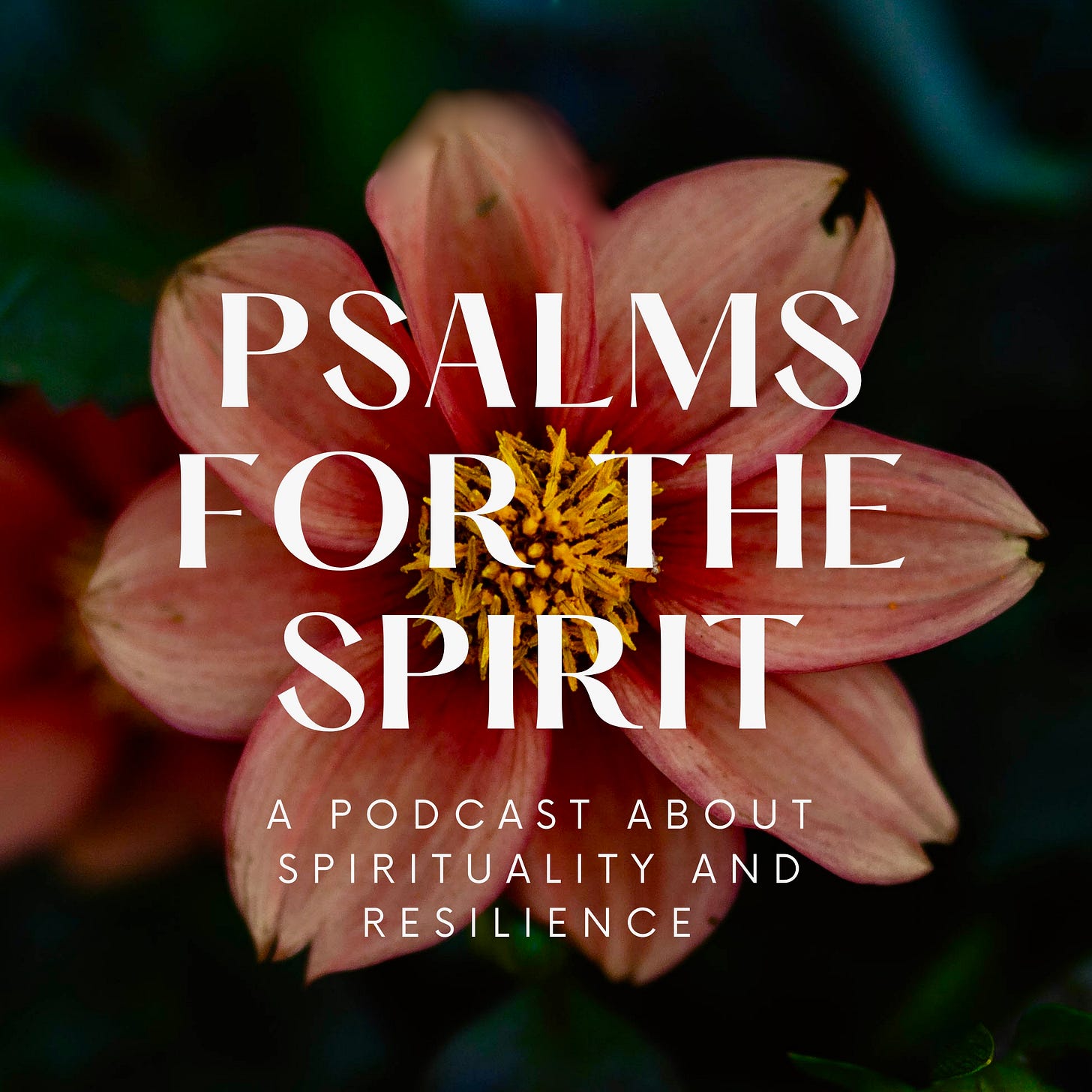 Podcast
Listen to the first episode of Season Three of Psalms for the Spirit here! I'm so excited to finally release it!
You can subscribe to the Psalms for the Spirit newsletter and podcast page to receive emails when new episodes come out, and listen back to the 20 episodes of Seasons 1 and 2.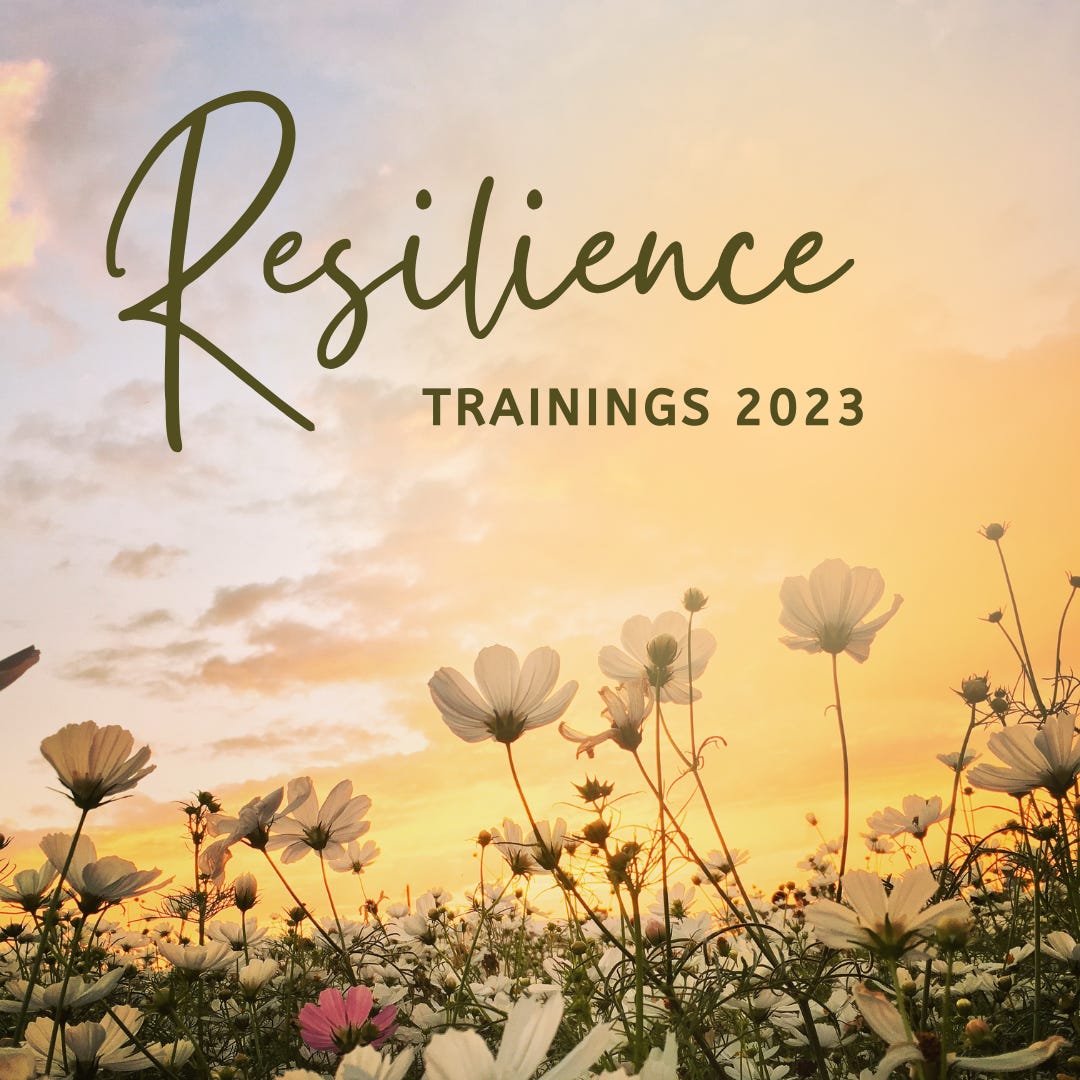 Resilience Trainings
Along with a co-trainer, I will be offering trainings in the Community Resilience Model (CRM), a model out of the Trauma Resource Institute, co-founded by Elaine Miller-Karas. We have three dates and locations below, and we will be circulating further information to anyone who is interested in learning more. Please respond to this email if you'd like to be on that list.
Belfast Friday to Saturday, 12th-13th May
Online Friday to Saturday, 9th-10th June
Corrymeela (overnight) Tuesday to Wednesday, 26th-27th September
Retreats
Retreats @ Corrymeela
We have retreats scheduled through 2023-24. In my next newsletter, I'll provide alllll the details about that. Up next:
Resilient Spirit Retreat at Corrymeela 21-23 April – only a few spaces left on this one!
Half-Day Retreat Space at Corrymeela 20th May
Music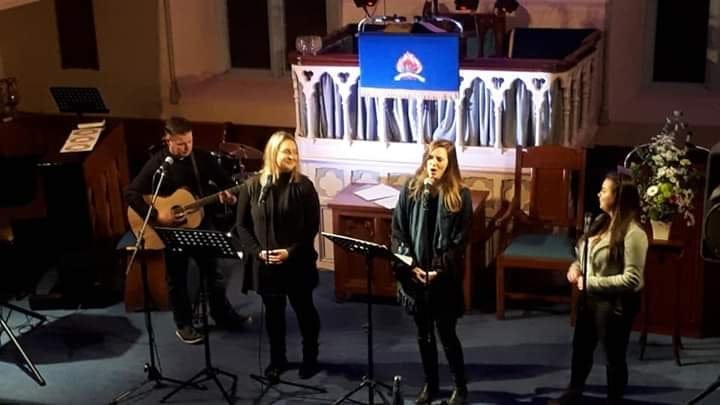 Upcoming Live Performances
You can always check our concert page if you're wondering where we're performing next
TOMORROW, Saturday 11 March 2023 7pm – Sligo Presbyterian Church, Ireland (the photo above is from our last concert there, back in 2018, and we're excited for the opportunity to return!)
Friday 2 June 2023 7:30pm – 10th Anniversary Concert, Black Box, Cathedral Quarter, Belfast, N. Ireland
July 2023 – Hymn Society of United States and Canada, Montréal, Canada
Our NEW(ish) ALBUM Celtic Psalms: May We Rise is available on DIGITAL PLATFORMS (Spotify, iTunes, Amazon, iTunes etc etc). Here it is on Spotify!
GIA Scores
We are delighted that GIA Music Publications has published beautiful full scores of all four of our Celtic Psalms albums. You can purchase hard copy books or download the scores instantly from anywhere in the world. The score for our new album, May We Rise, will be released very soon.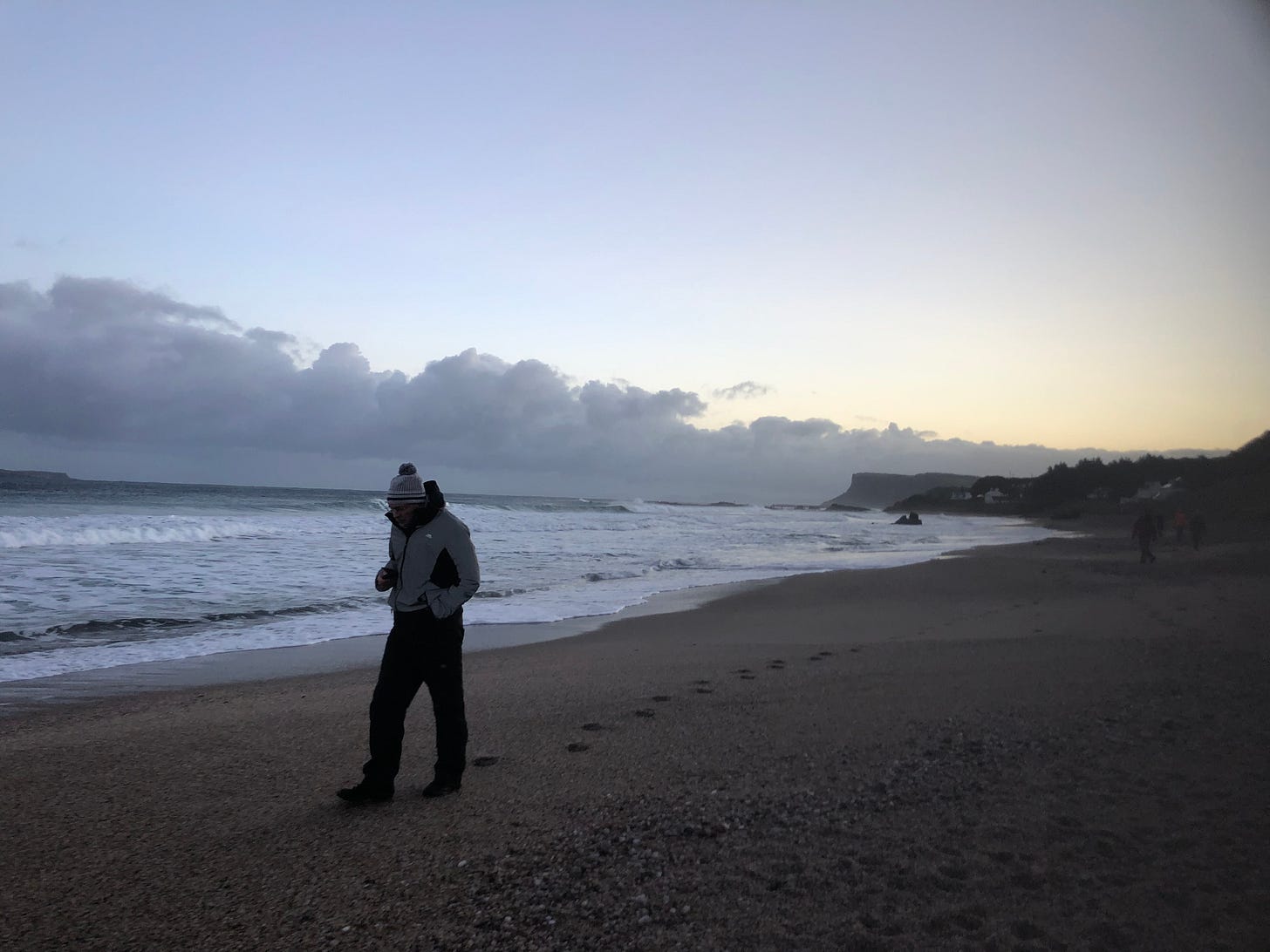 Spiritual Direction
Anamchara is the old Irish term for "Spiritual Director" – though in translation it means "friend of the soul." Though the term is often overused and misused, I love its implication that spiritual direction is about being a friend to the deepest parts of who we are. At its best, spiritual direction is a place where we feel most free to be ourselves, where we can find safety to share our journeys, and where we can listen for how God is calling us to flourish.
Individual Spiritual Direction
I am currently taking on new spiritual directees, if you are looking for an Anamcharato walk with you on your journey. Contact me at revkiran@gmail.com for a consultation appointment and information about fees.
*If you become a Founding Subscriber Member, you will receive three free spiritual direction sessions in thanks for your generosity. If you're a founding member and you'd like to take advantage of this offer, please get in touch!
Anamchara Listening Circles
In group spiritual direction, we gather the wisdom of the community in a process of prayerful listening. This is a beautiful experience that offers deep nourishment for the journey. Let me know if you would like to be a part of a listening circle of 4 peoplecommitted to listening for God's presence and leading in your lives.
Find my Spiritual Director profile at one of these links:
Spiritual Directors International
Monthly Retreat Spaces for Bless My Feet Community
One of the joys of the Winter Retreats was getting to know some of the people involved in this community across the globe. I'd like to continue to offer paid subscribers a monthly hour-long Retreat Space (LIVE on Zoom) on the first Saturday of the month to reflect together and listen for what's unfolding in our lives. I will hold the next one on Saturday, the 1st of April, at 3pm Irish time. I'll spend the hour with whoever is present, no matter what the number – Zoom link will go out soon. If you've been considering becoming a paid subscriber, please join us! It's a beautiful group of fellow travelers!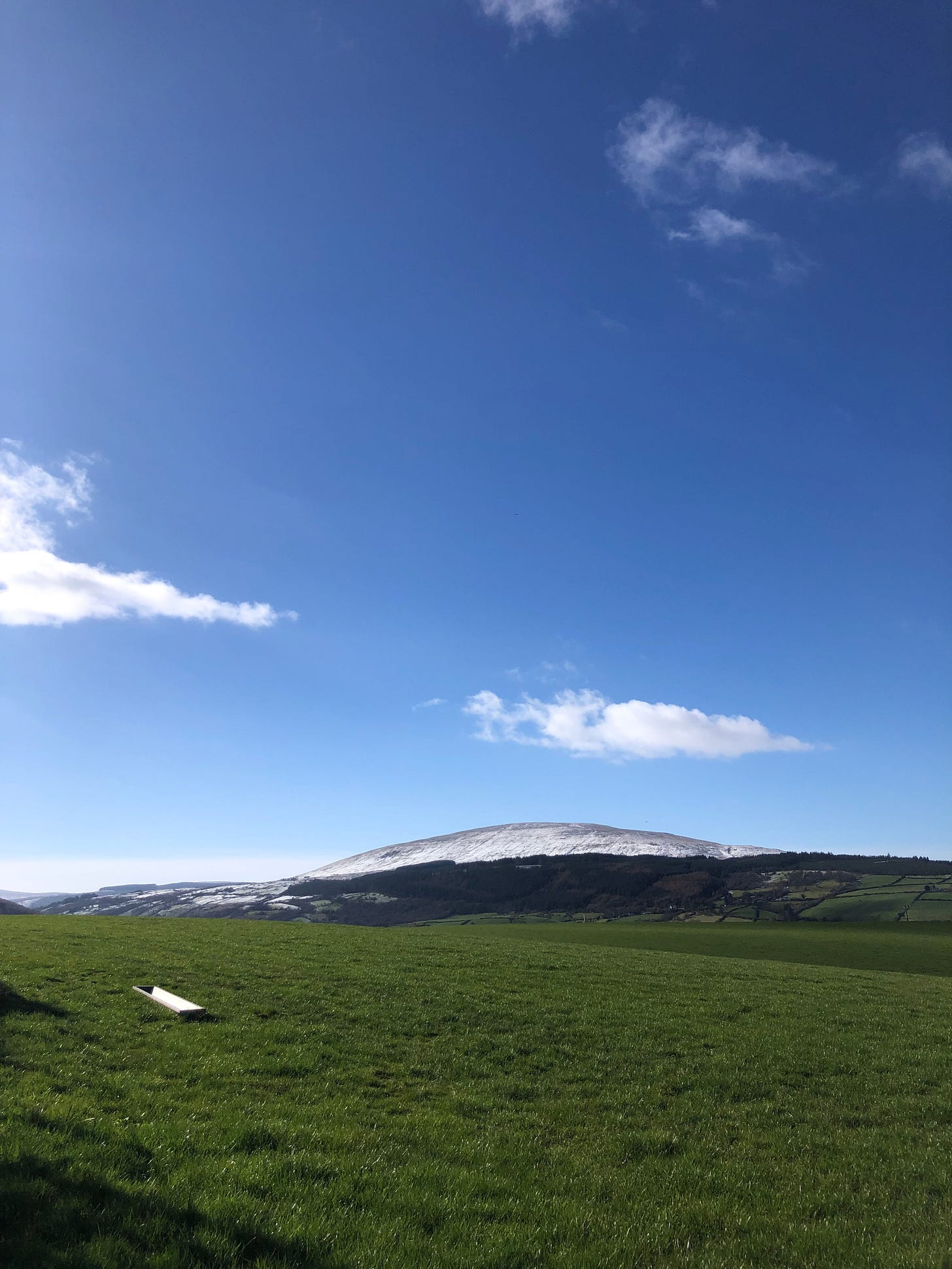 Blessing for Our Journey
May the God of resistance
against the cruel cycles
of violence and injustice
Fill us up with the greatest resistance of all:
a love that cuts through barriers
of estrangement and separation,
a peace that seeps deeper
than hurt and hatred,
a mercy that shows grace to others and ourselves
even when it might not be deserved,
and a kindness that paves a way forward
into a future that holds
healing and hope and wholeness
for all.
Amen